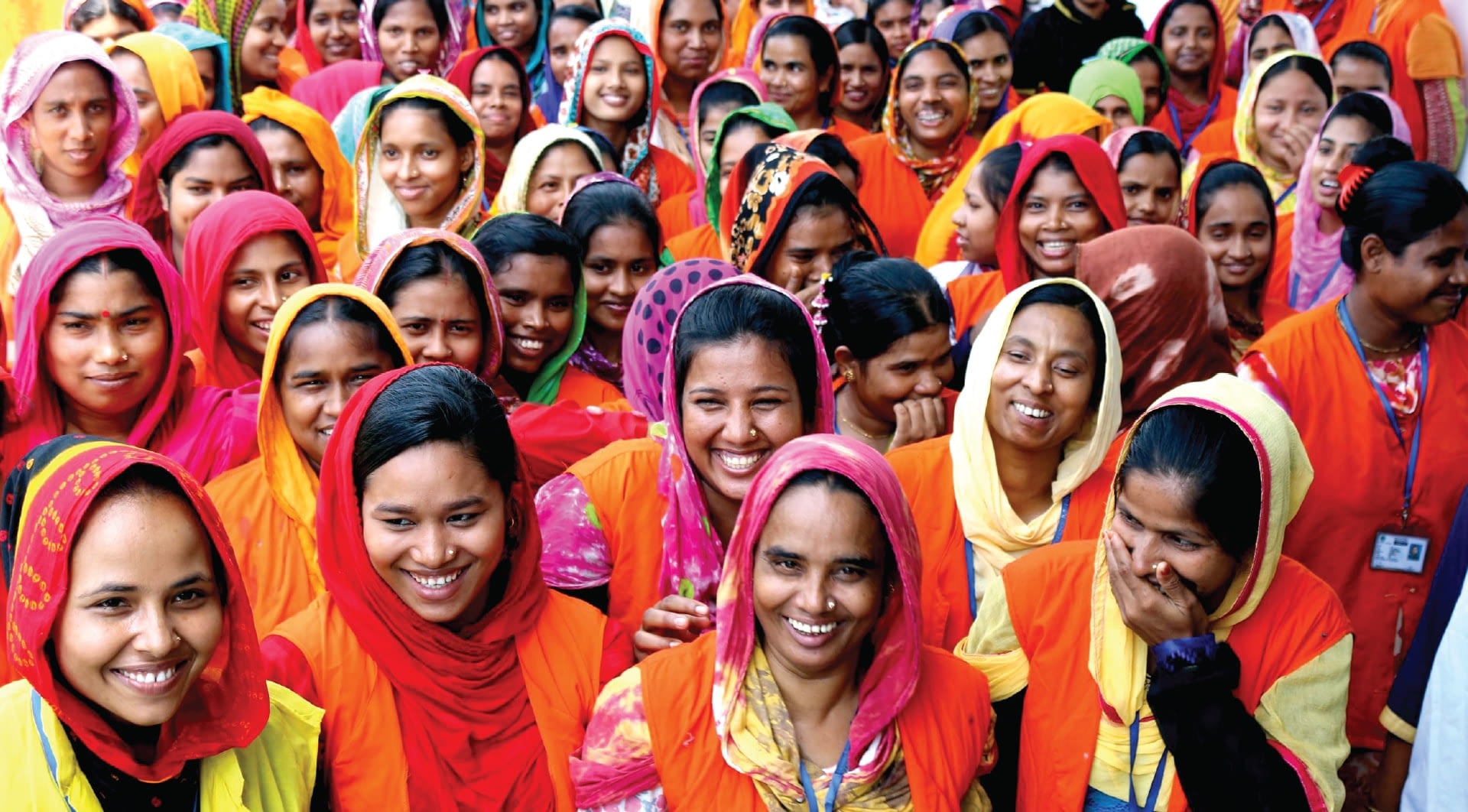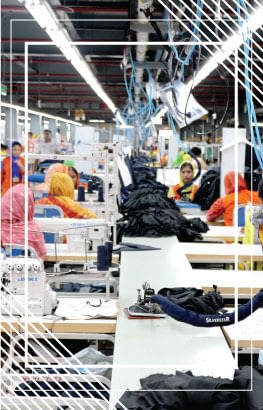 THE FACTORY
This Factory has extended all the Facilities to its human resource as,
# Standard wage rate
# Attendance bonuses
# Excellent Dining area
# Productivity bonuses
# Overtime rate as per local law
# Standard clean & hygienic Toilets
# Daycare center for worker's children
# Full-time Doctor & Nurse Facility
# Occupational & fire safe environmental friendly working area
Practices
 The company strictly prohibits the practice of discrimination and employment of any child or forced labour

The company abides by all code of conduct practices of most of the apparel imports of USA & EU 

The Company highly regarded for its quality control management practice 
Facilities
Open space for every worker as per the internationally accepted compliance law 

Modern firefighting equipment and easy evacuation plan for the emergency exit as per labour law policy 

Group insurance for all staff and workers as per labour law policy act 2006 

Medical room with specialized doctor & nurses with emergency supporting equipment with medicines as per labour law policy

Clean and hygienic environment everywhere 

Day-care center for babies of female workers as per labour law policy 

Dining hall facility for all factory workers & staff as per labour law policy 

Cooling fans fixed to the wall for breathing environment and to make the floor cool 

24 Hours standby generator facility. 2 Nos Generator 650 KW each 

All over the factory well-designed layout and fire evacuation plan for easy exit during the emergency time 

Separate prayer rooms for male & female workers 

Our factory is fully equipped with the public announcing system (PA System) 

Enough number of exit gates for the emergency exit 

Adequate Fire hydrant and sprinkler system in case of fire 
Quality
Quality management system ( QMS) is Placed in Our Facility that documents processes, procedures, and responsibilities for achieving quality policies and objectives. It helps coordinate and directs Our organization activities to meet customer and regulatory requirements and improve its effectiveness and efficiency continuously. Quality management systems serve many purposes in Our Organization :
Improving processes and help to do Right First time. 
– Reducing waste.
– Lowering costs.
– Facilitating and identifying training opportunities
– Engaging staff
– Setting an organization-wide direction.
Our Moto is 

Always QUALITY FIRST
Our Strength 
Our Strength is Having Well Trained Skill workforce Including Multi skill Staff Who Can Handle Any Kind of product Maintaining Highest Quality Standard
WORKFORCE
Right now there are 600
Workers and staff work together
By December 2019,
There will be 1100 workers and staff
FACTORY SPACE
Virgo M H Ltd (Virgo Mahabuba Holdings Limited) Comprising of 2 Storied garments building,
Covering Warehouse, Cutting, Sewing, Finishing, Dinning / Canteen, Doctor's room, and Day Care facilities
Total area 1,63,945 sq ft
Per production Floor 48,650 sq ft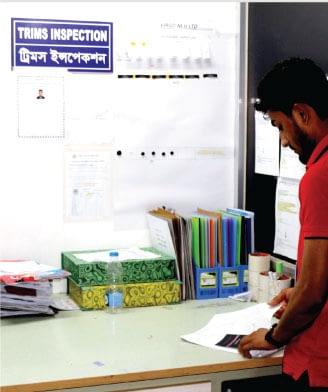 Store Department
Store department receives all-new material for any new orders. Store department receives all-new material for any new orders.
Main Functions of our store department are:
-= 4 Point Fabric inspection system
-= Accessories inspection AQL 1.5
-= Inventory maintain of all material received
-= Issue materials to the various department as per requirement. 
-= Machinery & Equipment stock management
-= Office stationary management